Kevin Wacknov
I write apps and videos to help people recover their basic divine sensibilities. I am impressed with the capabilities that all people have.
My favourite app for exercise, mental structure, and relaxation is the Grounding App.
My most popular video to relieve soreness in muscles, tendons, and joints is the Yi Jing Jing animation.
My favourite video meditation for mental clarity, guilt relief, and finding purpose in life is the Villy Doctor Chakra Meditation.
-- Websites --
---
My Understanding of What is Going On
The Basic Situation
PHYSICAL: 3 + 1 dimensions, 12 degress of freedom, living on a planet, biology

We live in a 3-space and 1-time dimensional world, in which a sphere can translate and rotate in 12 directions. The planet has non-living and living physical elements, of which there are > 8 billion humans.

THE EXPERIENCE: Different kinds of material of the body, other people, rules

The experience of being inside a human body has components of emotion, physical movement, thinking, and sensing. There seems to be an impermanent "I" or central controller of attention and will. By comparison, I guess people around me have the same general setup. There are many kinds of rules and limitations of mental, physical, and social interaction movement.

A LARGER CONTEXT: A Spiritual World

I sense I come from a larger spiritual context, that I have an existence "on the other side" of this physical world-plane and that beings from the other side communicate through the physical world to me if I listen and accept this. I feel the physical world is a subset of the spiritual world.
Learning Language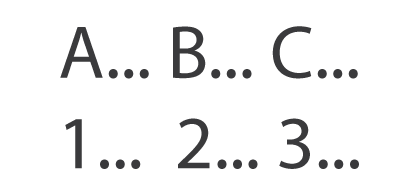 A Lifelong Process

Language is the mental structure through which I understand and communicate with the physical and spiritual worlds. From my time in the womb to the present, and until I die, I am learning the languages and words of the environment.

Basic Elements

Like the English Alphabet, there are lots of lots of lists of things to remember that are grouped into functional units. Some are words, some are feelings, some are behaviors. Some of these lists are complete, some are open to change. I can practice them while going about my life, or I can sit down and try to memorize individual bits and pieces.

Combining Elements

The elements combine linearly to make words and phrases and larger structures appropriate to different situations at different times. Most social contexts require a very strict limitation of which elements are allowed, but there is always some degree of freedom in usage.
Practicing Language

Different ways to practice

I have practiced communication in different kinds of schools and social situations, with myself, and with my spiritual guides. Sometimes I use a mantra or affirmation to drill the idea into my head and keep the intention alive. Sometimes I try to be around the people who use the language I want to learn.

My Ropa

"My Ropa" is my routine. It includes methods to change my routine to fit my current conditions in life. I am always changing my routine to keep myself feeling alive and to keep my life feeling meaningful.

Learning Your Words

The words other people use to describe their experiences, and words that seem to describe other people and things and situations must be learned and rehearsed as well.
Influencing and Being Influenced

Me Influencing

When I walk, drive my car, think, or move my awareness, the world moves and responds. It feels good to assert my will and have an influence this way.

Other Humans Influencing Me

When other humans are influencing me, I listen, or put up some kind of internal or external boundary if I do not want to hear it. Sometimes I am happy when other humans influence me when I want to serve the situation, but sometimes I feel resentful and angry; however, I begin to realize that Spirit is behind the other humans' intentions and try to soften my boundaries a bit. However, I am on my guard in case Spirit is trying to test me, in which case I say no or back away.

Spirit Influencing Me

Spirit influences me, too. There are symbolic clues in the environment that tell me when to stop, and I have learned that spirit wants to help me and I'd better listen. Spirit also gives me correct, exact technical information, so I know it is not just made up but really "some being on the other side" talking to me.
How Things Behave

Physical Things

Objects move in a straight or geodesic line by inertia or momentum until they reach the boundary of another object. Then there is collision (elastic, inelastic, or partially elastic). Waves propagate through the medium they are in, and when they reach other waves of the same type, the waves add (the Superposition Principle). When waves reach a the boundary of an object, they reflect, refract, diffract, or are absorbed.

Physical Beings

Physical Beings keep doing what they've been doing (like the physics of inertia and momentum) until they reach an internally imposed or external boundary. Then, like the 12 degress of freedom of a sphere, they have about 12 possible responses. The simple example is when you are walking and someone is in the way, you can 1) stop, 2) back up, 3) step left, 4) step right, 5) go up over the person, 6) go down below the person, 7) rotate away clockwise (right), 8) rotate away counter-clockwise (left). The lower body controls the physical location of the person, but the upper body has corresponding psychological directions of response to another person that can be correlated with 6 elemental directions which can be called Fire response, Water response, Wind response, Ground Respond, Space response, and Metal response. These psychology ideas come from the study of Martial Arts and have been popularized by Dr. Stuart Heller, 7th Dan.

Spiritual Meanings

The movement of Spiritual Meanings in a person's understanding comes from asking onesself, "What does this event mean to me personally?" and allowing whatever comes up in feeling or language to be the correct answer. Then these individual meanings string together into even more meaningful sequences and patterns. The idea of the Law of Attraction, or You Reap What You Sow comes about because you realize that the situations you are in now are things you asked inside yourself for or sought out, so it seems like "you get what you ask for" more or less, even if you do not remember having asked for it. This leads to doing Mantras and Affirmations where you make it a habit to ask for a change or assert that it has has or will happen. Also, you self correct sloppy internal thinking so that inadvertant negative thoughts do not manifest.
Analysis of the Mind-Body Balancing

Balancing During Standing Upright

If you are leaning forward too far, you semi-automatically shift back. If you lean back to far, you semi-automatically adjust your balance forward. Similarly, your body adjusts left and right. If you are thinking too much, you lower your awareness energy. If you get lazy, you try to bring your energy up to your head. If you get too engaged in something, you naturally try to disengage to return to a neutral balanced state. It is like the awareness point moving within a sphere trying to return to the origin (center).

Mind-Body Balancing While Sitting

Your awareness point moves up or down, left or right, forward or back, gets more focused or more diffused and wave-like. You engage in activites and let go, returning to neutral.

Mind-Body Balancing While Lying Down

Your body is more still, so the mental part can wander more, but returns to control the body for posture adjustment. Your awareness is more free to move among the physical body, thoughts about the day(s), and the Spiritual World, always seeking to return to an origin or balance after "going somewhere" or "doing something." Sometimes, you grab onto a lesson, pattern, or idea and try to bring it into your wakeful mind and body patterns. To some people, this is called Channelling (from some Source), and can be done while standing and sitting, too.
Analysis of the Sensation of Being Alive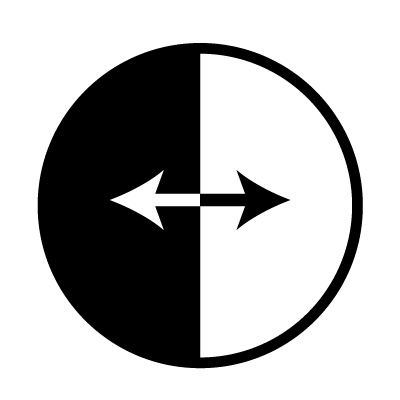 From the Darkness

You recognize you have crossed over from somewhere dark.

Holding to the Light

You try to stay productive and keep functioning well.

To the Darkness

You realize that the lights are fading.

In the Dark

You are in a dark place, functioning in ever-changing ways.
Boundaries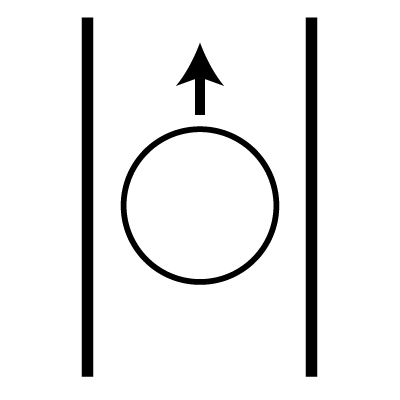 Strengthening

Boundaries can be strengthened by intention, strong emotions, repetition, food and drugs, and physical materials.

Softening

Boundaries can be softened by intention, soft emotions, practice, food and drugs, and physical manipulations of materials.

...moving with Respect to

You can bounce off of a boundary in any direction, attempt to go through it, attempt to get around it, try to sense its shape more clearly, attempt to forget it, try to change its shape, or try to harden or soften it. But generally, boundaries are guides.
Energies: Potential, Kinetic, and Mass (Existential)

Source

Energy has an origin or starting point. It may seem to be continuing where another energy left off.

Sink (Destination)

Energies are going somewhere that they disappear into. This sink or destination may be point-like or diffuse.

Path

The energy does work along the path it is following from source to sink. It may or may not be diminished in quantity while doing this work. The energy can be changed along its path.
Summary of My Current Understanding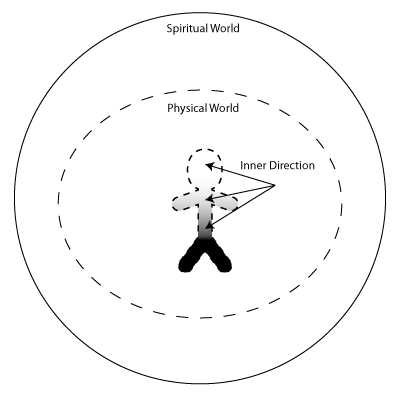 Context

The physical and biological world is a subset of a larger spiritual world which gives things and events meaning.

Meditation

Personal direction arises from within when a person is quiet.

Movement

A being's mind is crossing between the more physical and the more spiritual sides very often.